Travel itinerary in March 2018
In March, I continued my improbable trip to Europe through two countries, before returning to France, a little earlier than expected.
Switzerland –  5 days
Berlin – 10 days
Paris – 7 days
Charente-Maritime – 15 days
My favorite place in March
It already seems a long way off and I already have the impression that 1,000 things have happened since I was there, but I can only mention the terraced vineyards of the Lavaux which have been for me real slap. It was freezing cold (felt 17 ° C), we had already walked miles with my friend Sophie, but landing in front of this view, I could have stayed there in the cold, frolicking between the vines. The view of the lake, the side cut, the colors of winter and of course the fascinating geometry of the vineyards I was blown away and I hope to return when it will be a little warmer!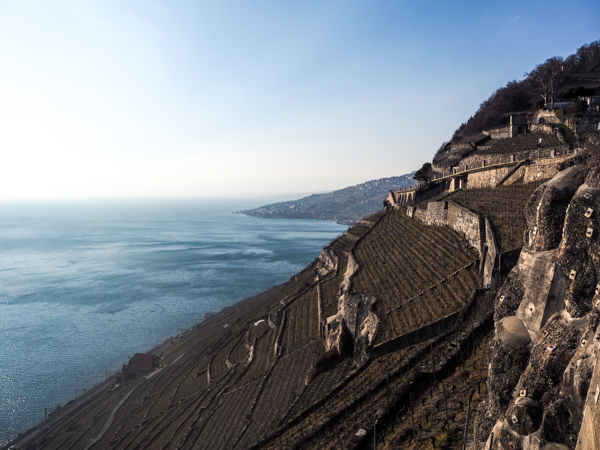 Under the snow, in the rain
At the end of February and the beginning of March, snow is flowing in Switzerland. The landscapes are grandiose, but I find myself a little blocked. When the owners of my houseitting, Jasmine and Alex, come back from their trip, it's a snowy epic waiting for them to get back to their destination. They generously invited me to stay a few days and I take this opportunity to finally visit Lausanne. It is snowing that day and I discover with pleasure the city under a particular atmosphere. I will end the day on the shores of Lake Geneva in Morges. The clouds are always present and I will not have the chance to enjoy the famous view of the mountains.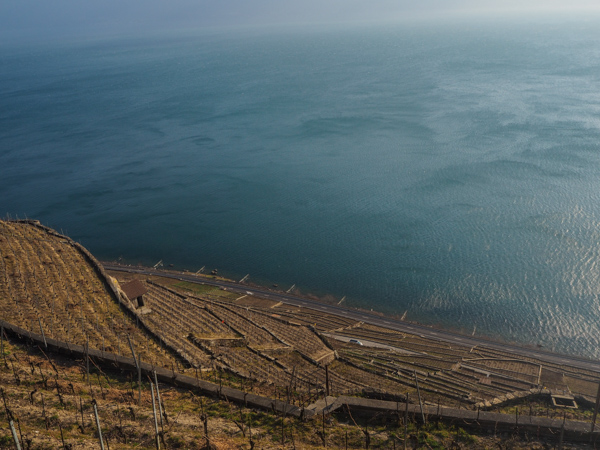 It's already time to fly to Berlin, a city that I have already had the opportunity to visit several times. This time, it is a tourism show that brings me and the opportunity to see friends bloggers franco and anglo and meet new bloggers. It was cold in Berlin and we walk on the frozen channel in the sun. And then, the rain invites itself to the stay and will not leave us really anymore. It's not a big deal, because we spend our time between lounge, parties, meetings and good food. I finish on the kneecaps, because I'm not really used to go out every night for 6 days in a row! Phew, I'm no longer young, but it was worth it to spend time with everyone! I could not mention them all and I do not have any pictures of everyone, but they will recognize themselves, they made my stay in Berlin unforgettable!