I found my little paradise in Indonesia. My paradise is on the island of Flores, west of the island around Maumere. My paradise is called Coconut Garden Beach Resort and it's nothing like an ordinary resort !
Let me count you Coconut Garden Beach Resort , my paradise in Indonesia
The arrival in paradise
Climb a volcano at sunrise , hike to the discovery of multicolored craters, escape the threats of monkeys, survive the convoluted roads of Flores, frolic in the waves of a paradise beach in Koka … so many classic activities for a trip to Indonesia, so many activities that tire a lot, especially when we connect the discoveries and trips for 10 days. After a trip to Indonesia and many adventures around the country from islands to islands, it's time to take a few days of vacation and rest on a paradise beach in Flores.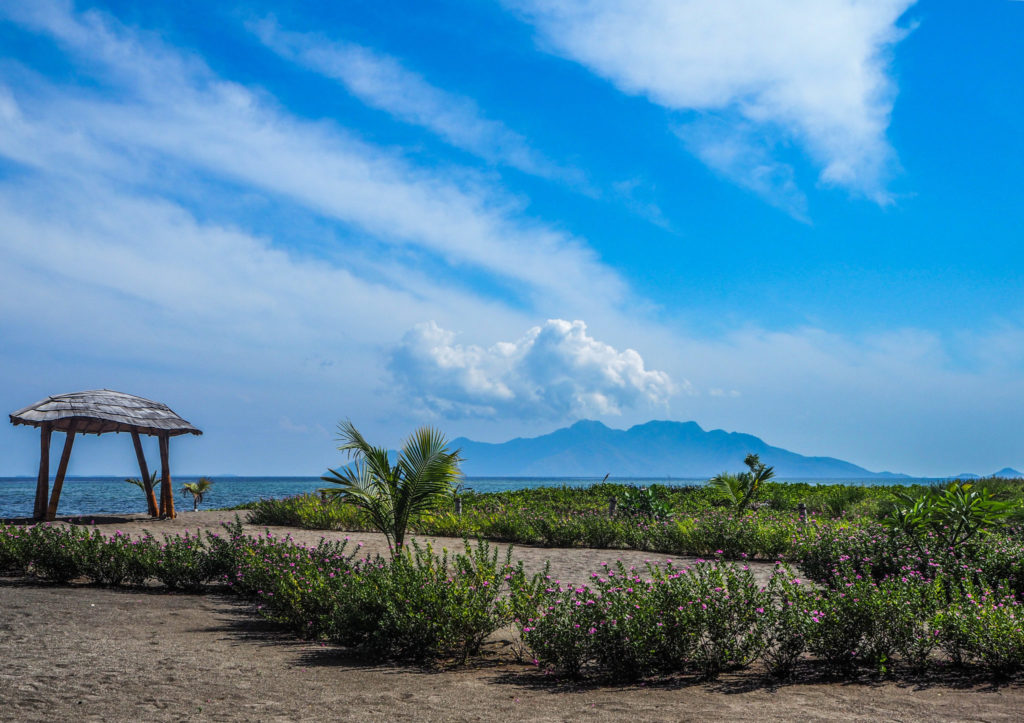 After leaving Maumere, the car launches on a sand track, through a jungle of palm trees. This last stretch of road seems endless and we do not yet see the sea. The palm trees seem denser, darker, more threatening than ever. And then suddenly, an opening in the vegetation, a parking lot of sand and a wedge of sea. We jump out of the car, happy to stretch our legs and to have arrived in a place which seems splendid.
There is no point in running, we have arrived, we are on vacation, and it is time to eat a bit before taking possession of our rooms. Life is good ! I whisper in my ear that for once, I have the right to the best room: the bungalow for honeymoons! I can not believe it! There is a frustrating side of being always the single solo traveler … we are always fed the least nice rooms, the couch in a corner, the rundown single bed, as if I had not reached the status of couple, I was not allowed to enjoy good things! But not this time, I hit the jackpot!