The Cotswolds are a hill range in the south of England . With its hilly landscape, the source of the Thames and the small, unspoilt villages of thatched houses and ocher brick cottages, the area is classified as an area of ​​outstanding natural beauty.
Even though the Cotswolds is not necessarily easy to get to without a car, it's definitely worth a visit, or even spending a few days hiking. I had the opportunity to go there last Sunday with my family. We chose to go to Chipping Campden , known for the beauty of the village. After a nice car ride in this beautiful country, we arrived just at lunch time and we settled directly at the table in a very warm pub ( The Eight Bells ) to enjoy a delicious meal, finished in beauty by a Sticky Toffee Pudding (the best English dessert that can exist, all members of my family will testify!).
Once satiated, we go to discover this cute little town and its houses some of which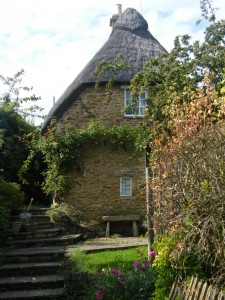 even date back to the 14th century . The houses are ocher in color and some even have a thatched roof. The gardens are blooming, life seems peaceful and skin merchants rage in the halls and even sell reindeer skins. Chipping Campden is supposed to be very touristy, but we are not too bothered and we enjoy with pleasure the calm and the warmth of this beautiful English summer.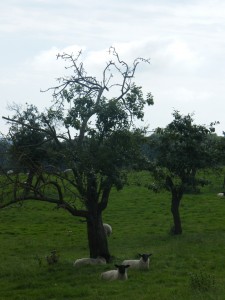 Once our exploration of the village is over, we decide to take a breath of fresh air and go for a walk in the countryside . We take the height and admire the village from the top of the hills. We reach Dover's Hilland gambol a little with the sheep while admiring the view. Green hills and mountains of Wales are offered to us.